1990 Falcon 900B
SN 83 N361K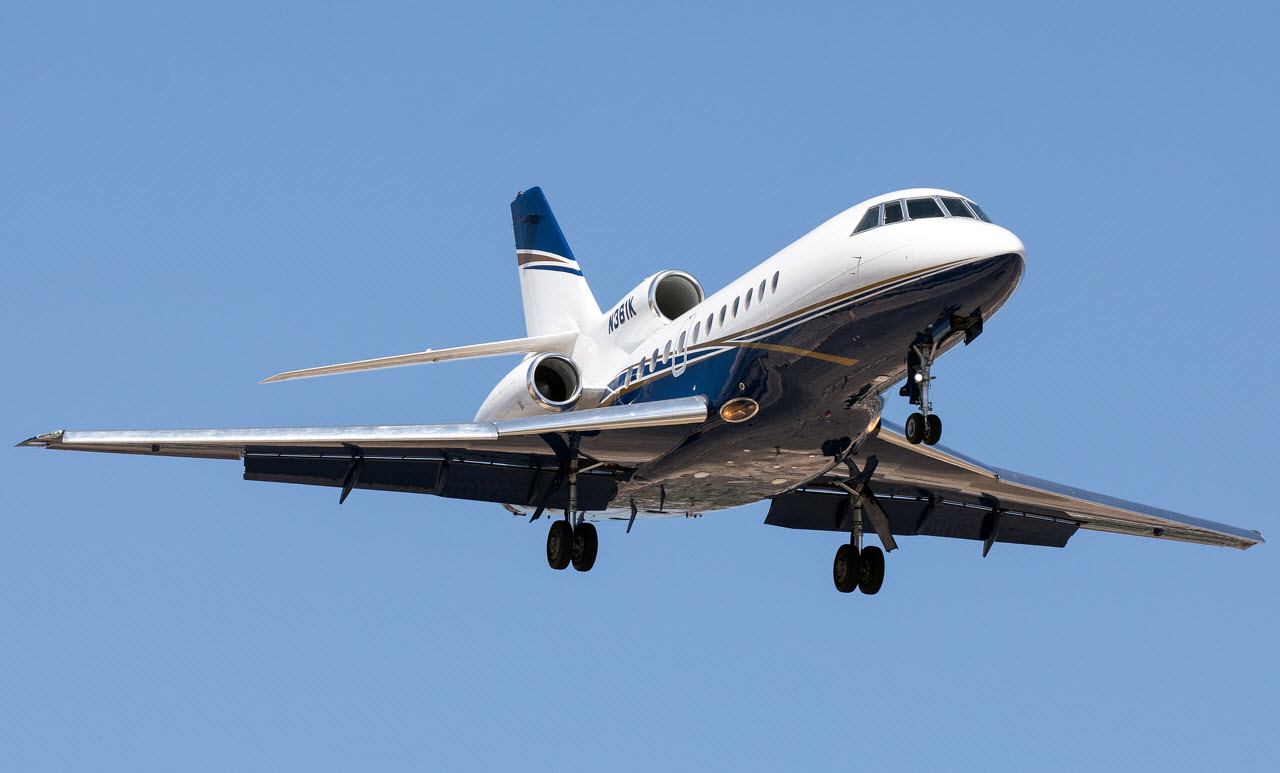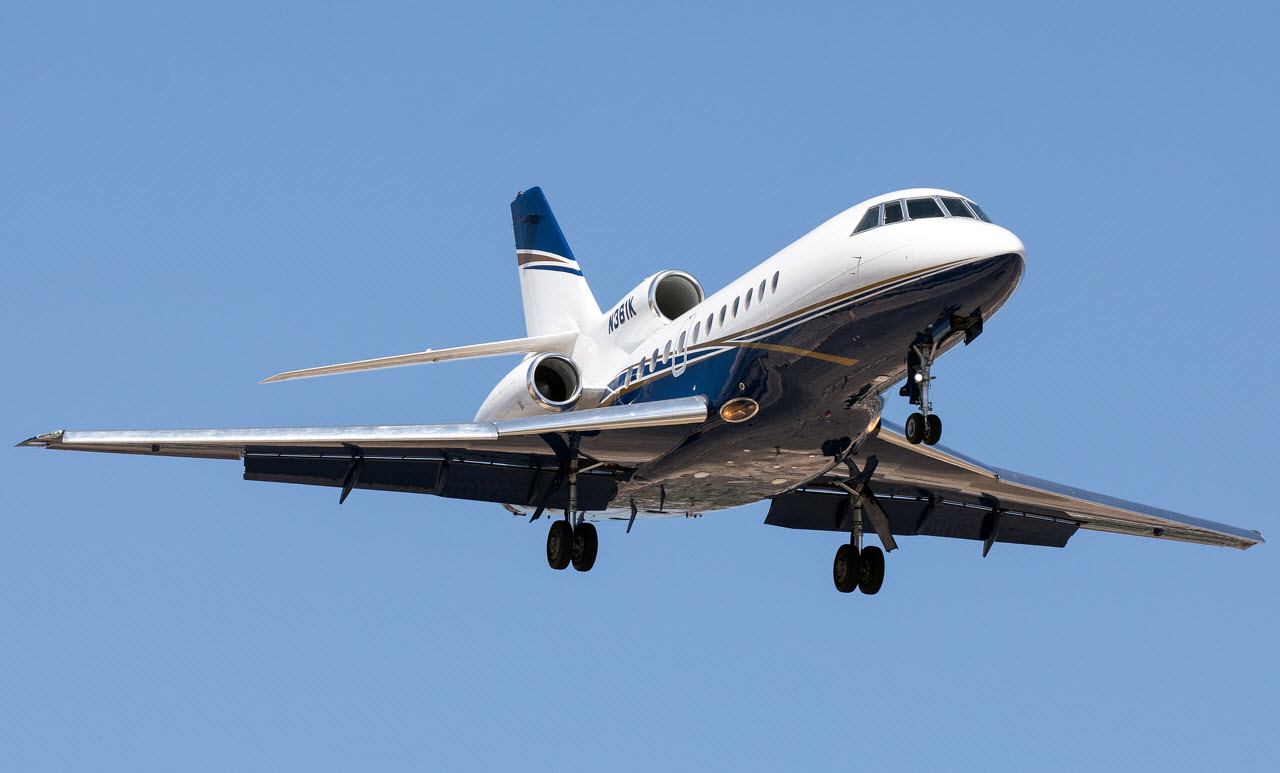 Basic Aircraft Information:
Specification (Downloadable PDF)
CAMP report (Downloadable PDF)
(AS OF OCTOBER 17, 2017)
Year of Manufacture: 1990
Engine Make & Model: Honeywell TFE731-5BR-1C
APU Make & Model: Honeywell GTCP36-150F
Total Time (hrs/cycles): 10,766/6,182
Engine 1: 10,218/6,036
Engine 2: 10,621/6,081
Engine 3: 10,583/6,131
APU: 5,718
Additional Equipment:
Dual Cabin Inverters
Dual 15.1" LCD Bulkhead Monitors
Dual DVD Players
Dual SIP Handsets in Cabin
Multi-Disc CD Players
Airshow 500
ATG-4000 w/ AXXESS II and GoGo Text & Talk
Interior:
The aircraft interior layout offers a forward galley, main passenger cabin, aft lavatory and internally accessible baggage compartment. There are a total of ten (10) passenger seats. The main passenger cabin is laid out in a three (3) cabin configuration. The forward cabin consists of a four (4) place club seating arrangement. The mid-cabin consists of a two (2) place forward facing seats with individual folding tables. The aft cabin consists of a three (3) place divan opposite a single seat. The galley is located forward of the main passenger cabin and the lavatory is located aft of the main passenger cabin. The baggage compartment is aft of the lavatory and is accessible both externally and internally.
Exterior:
Stripped down to bare metal and repainted by Duncan Aviation in Battle Creek in 2016; the base exterior color of the Aircraft is Matterhorn White. There are three (3) accent stripes on the fuselage; the primary accent color blue and the secondary accent color being gold. The primary accent stripes intermingle with the secondary stripes midway down the fuselage and run horizontally along the fuselage sweeping slightly upward toward the empennage. The top of the vertical stabilizer also has both a primary and secondary accent stripe that sweeps upward.
Avionics:
Honeywell Primus 2000 Avionics Suite
Honeywell EDZ-820 Five Tube EFIS
Triple Honeywell NZ-2000 FMS Systems
Dual Honeywell GPS Sensors
Dual Honeywell CD-810 Control Display Units
Dual Honeywell DC-820 Control Display Panels
Triple Collins VHF-22D COM Transceivers
Dual Collins KHF 950 HF COMS w/SELCAL
Dual Collins VIR-432 NAV Receivers
Dual Collins ADF-60A ADFs
Dual Collins DME-42
Honeywell DL-950 Data Loader
Dual Honeywell AA-300 Radio Altimeters
Aircell Axxess II Iridium Phone System
Dual Honeywell MST-67A Transponders
Dual Baker M1045 Audio Control Panels
Triple Honeywell LASEREF IV IRS Systems
Dual Honeywell AZ-810 Air Data Computers
Honeywell CAS-67B TCAS II w/change 7.1
Mark V EGPWS w/RAAS
Honeywell Primus 880 Color Radar w/ dual controls
L-3 A100A CVR
L3 Communications F1000 SSFDR (57 Parameters)